LUCKY KOI EXPRESS CHINESE RESTAURANT
TAKE OUT . DELIVERY . CATERING
1100 PORTAGE AVE, WPG MB
TEL: (204) 943 9933

Come in and check us out.
We offer quality food at amazing prices!
Try our family choice pack; 6 items for the low price of $44.95
*********************Weekend Special*******************
10% off for every cash order over 35 dollars!


Don't miss out! Call us today!
204 943 9933
(not available for online orders through skipthedishes.)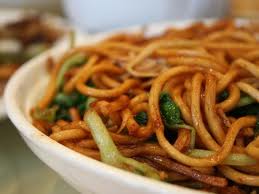 At Lucky Koi Express Chinese Take-out and Delivery, we strive to bring our customers quality food that is fast, fresh and convenient. We put a great effort in making your dining experience a great one, starting with items that are made fresh from our kitchen! Please help us help you by informing us of any allergies.
What ever the occasion may be, let Lucky Koi Express be there with you. From individual dinners to large parties, we have the expertise to satisfy all appetites!


We would like to take a moment to thank everyone who have supported us throughout these years,
we could not have survived without you.
We greatly appreciate your trust in us and will continue to strive to provide our best service and food to the table for you and your families.
---------------
----------------
Lucky Koi Express

1100 Portage Avenue, 943-9933
http://www.winnipegfreepress.com/arts-and-life/food/restaurants/pembina-highway-buffet-has-plenty-of-seoul-126391318.html
Readers often write to recommend their favourite take-out Chinese foods, but in a city with so many Chinese restaurants it's hard to decide which tip to follow. But Lucky Koi Express, which does take-out and delivery only, had too many recommendations to ignore, all fervent, all saying much the same thing -- fresh, non-greasy food; generous portions; dependable pick-up and delivery times; a charming knowledgeable staff; and most dishes under $10.
Even by non-Chinese standards the menu is short, and there's nothing exotic on it -- just the familiar old standbys, some Cantonese, some Szechuan, the kind of food you may have cut your teeth on. Satisfying, well-prepared, Chinese comfort food, as good as my correspondents had claimed.
Shrimp can be an acid test, and these pass with flying colours -- plump, juicy and plentiful, whether paired with lovely chunks of daikon and carrots (not the usual wee dice) and topped with almonds, or in a less aggressive-than-most black bean and garlic sauce -- a little soupy due to the lack of cornstarch (not a bad thing in my book). They turned up as well in the fried rice, along with cubes of barbecued pork and other usual suspects, and in the curried Singapore noodles, both dishes well above average.
The chef has an admirably light hand with sugar -- ginger beef was crisp and not in the least cloying, and the chicken with ginger and peanuts was tender and moist (a mere nip of heat in both, but you could probably ask for more). Pan-fried beef ho funn (flat rice noodles) was a tad stodgy and bland. The hot sour soup wasn't bad, albeit under-seasoned (mercifully free of cornstarch thickening though). The spring rolls and dumplings (fried wontons, actually) are house-made, with so-so fillings, necessary only for those with a desperate need for crunch.
marion.warhaft@freepress.mb.ca
-------------------------------------------------------------
DINER REVIEW • JUN 07, 2013 - Recently got takeout on the recommendation of a friend. Super friendly and helpful on the phone was a great start but the food is fantastic. I ordered Singapore Mai Funn (curry vermicelli noodles with all kinds of good stuff) and the honey spiced chicken on the recommendation of the woman on the phone. They were both delicious! Also got the hot and sour soup which is a fave of mine and I had to test it out. This one was quite thin which was a nice change from some over gelatinous hot and sours. Great flavor and one of the best I ever had.My new favorite go-to Chinese place. How can you beat great prices, great service and yummy food? I just wish they were open late!
- Rube ( urbanspoon.com )
DINER REVIEW • DEC 04, 2012
Everything we ordered was soooo good! We had the s&s chicken balls, s&s shrimp, mixed vegetables, chicken fried rice, and wonton soup. I have definitely found my favorite Chinese food place after trying many different places. :) - Miss S ( urbanspoon.com )
DINER REVIEW • OCT 12, 2012
moved to st james and lucky koi is the best here for food and prices. love the weekend $7.95 special for all dishes. staff are also very friendly and helpful! - julia ( urbanspoon.com )
DINER REVIEW • MAY 22, 2011
I went to Lucky Koi one day prior to a birthday celebration. The two young ladies who assisted me with menu choices were very knowledgeable and pleasant. The food arrived on time (the delivery person, too was very pleasant), and our party of six adults said the food was "top notch", and they would be very happy to have food from there again. We found the portions generous and there was no scrimping on ingredients. There were more than two almonds in our almond dishes! I have recommended Lucky Koi to friends and we will certainly be ordering from there again.
- Plate full 9 (urbanspoon.com )
October 19, 2011 - I gave lucky koi a try after reading Marion warhaft positive review in the free press And as always she is absolutely right! I was very pleased! I loved there home made spring rolls. The satay beef ho funn and special fried rice stood out the most for us. Very satisfying. The young lady on the phone was sweet and knowlegdable, she took the time to explain and help me choose out my dinner. Delivery time was pretty standard, within the hour. ( I waited close to 2 hrs before at a different restaurant ) When the dinner arrived, we were thrilled to finally try lucky koi out. Overall we were pleased with the service and the food. We will definitely be ordering again!
-nancy k (urbanspoon.com)